Testimonials
---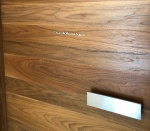 Clement Khoury
Awesome product, tailored execution to customer requirements and professional followup! Kudos for Ted and the team!
Lebanon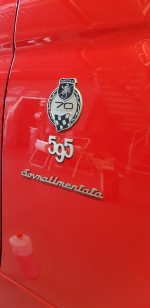 Giovanni Spinelli
thanks to ted and to yourcustomemblem for these other two emblems that contribute to giving even more style to my abarth! another great professional job!
Italia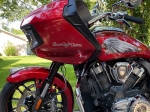 Jason from Brave Wolf Customs
I love my custom emblems: The perfect touch to my 2020 Challenger Limited bike, they're high quality. Great construction and matched precisely the custom script I requested with my business's font. Everyone who's seen it so far loves it. Thanks again for a great product!
USA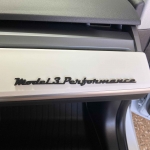 Chad Bruns
WOW! This emblem is AWESOME!!! What great quality and design!! It looks great on the dash of my Tesla M3 Performance!!! The customer service is second to none!! The shipping was lightning fast too. I received my emblem from half way around the world in 3 days!! Thank you for a great product and awesome customer service!!
USA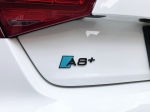 Joe Salmingo
I have just opened the box right now and I must say, it is exactly the vision I pictured in my head. You and your team have truly turned my dream into a reality.
I would like to thank you and the team for all of your hard work and dedication to, not only your own business, but in the way you communicate with your customers. If this is how you deal with all your customers, I see why you are the #1 in what you do, worldwide! —Not to mention, in dealing with this pandemic we are all going through. I would be happy to send you some photos once it is installed and would be proud to show them off! I'm completely happy with the black and how this project turned out! Again, I'm SO HAPPY how this turned out!! I wish you all, the very best and safe transition as we try to overcome this world situation and I look forward to contacting you again with my next project, whenever that may be!
Canada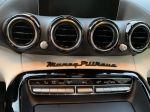 Munehisa Pilikaua
It's cool emblem. My favorite emblem installed my car of AMG.
Japan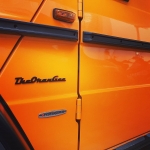 Oscar Correa
Fantastic product adds an elegant personal touch to a tough piece of machine.
UAE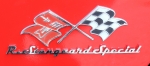 Scott Stengaard
Ted, Got the emblems today! They are everything you said they would be and look fantastic on the 60' Vette. Can't thank you enough for helping me memorialize my father on his favorite car. Will send some more pics later from our Saturday cruise. Regards, Scott
USA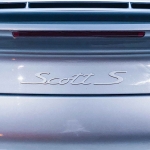 Scott S
Hi Ted, a really great job getting my custom emblem created and working on designs and colours until I was happy. A super slick professional service that I would thoroughly recommend.
London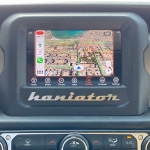 Hani Osabi
Your designed product is very really professional made .. luxurious & elegant .. i will advise all my friends to connect with you to order what they want from your multi choice very unique emblems .. also am sure i will order another one after a while
Ministry of health / ksa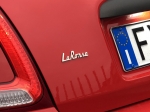 Giovanni
Very very good, The Emblem looks perfect installed on my beautiful Abarth
Italy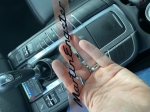 Martin Engster
Wow. They turned out much better than I could have hoped for. They are perfect. Thank you.
USA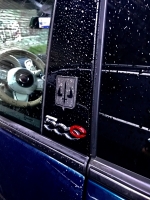 Gipual
A great job, a great product. My little precious's finally got the badge mark I've been looking for. Ted was patient and patient. Thank you
Italy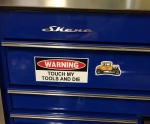 Duncan
Love it! Looks great and is well made.
United States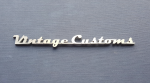 Talal
Thanks Ted, Great service. Great product. Very helpful. Once the car is ready we will get the emblem you kindly made for us on to the car and let you see the final look... We will send you a picture. Thanks again for your help. Will definitely use you guys again.
United Arab Emirates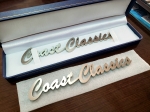 Andreas Ullstein
Hi Ted Just received our custom emblems... they look amazing. Thank you. Regards from sunny Spain. Andreas
España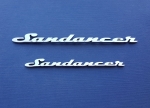 Abdulrazaq
Great product, Ted is a great guy to communicate with to get the end product the way you want. The items were made and shipped on time and delivered to my satisfaction. The craftsmanship is of high quality and i am looking forward to installing them on my car.
Kuwait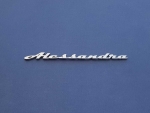 RPrata
Impressive quality in the details, elegant case that protects and gives a touch of sofistication to the emblem. Very short delivery time.
Brazil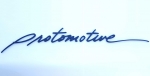 Khaled
Am really impressed about the quality. Stunning .
Kuwait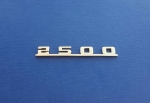 Jeff
Very pleased with emblem. It looks great!
USA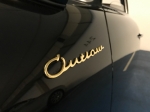 Maxige78
- Very pleased with both quality and package!
- These look amazing!!
United Kingdom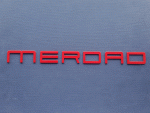 Max
Hi there, i would like to say an enormous thank to Ted, his company has definitely a very high level reputation, and my custom experience was just amazing. I wish all companies of the world work like Ted's one. Thank you very much again Ted, Regards Max
France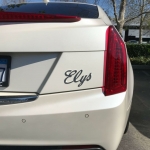 Jeffrey Laack
I love how my emblems turned out! They matched the Cadillac script perfectly. Excellent communication and fantastic service!!! I highly recommend them.
United States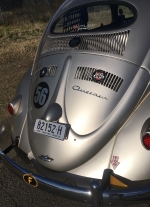 Chris Watts
It's perfect here are the photos of the badge fitted and the car
Australia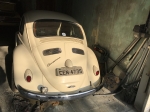 Fernando Pimenta
Excelente job.
United States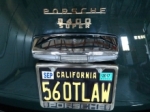 Bob Murray
These guy's did a great job on my custom. Everyone ask's Where did you get that. I tell them YOUR CUSTOM EMBLEM.. Great product, Super Customer service.
United States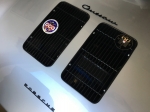 Kami
Looks great & I love it .
USA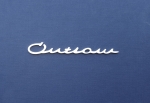 ashcroft2881
Excelent car art. Liked it so much I bought another.
USA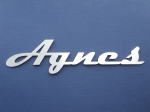 Dawn Duchac
Just what we wanted. Thank you very much.
USA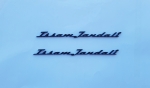 Issam Jandali
Perfect idea, great design, and very responsive seller
Oman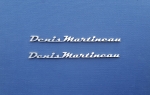 Denis Martineau
Objet conforme a la description
Canada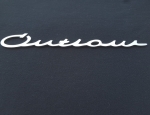 autodamier911
Accurate, fast shipment, good tracking, recommend highly++++++
France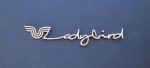 transparentlygreen
Perfect! If you need custom metal work this guy rules!
United States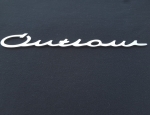 anthonylinoc
The emblem looks really good, good enough to order a second one for my speedst
United States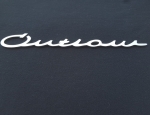 trailrat243
Absolutely the best service! Super fast shipping and great communication. A+++
United States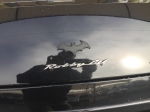 robby_lil
Thank you. Great stuff will be hearing from me again shortly :)
Australia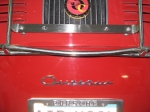 dsbay29nw
Accurately described item, well made, perfect dimensions and great cooperation.
United States
Testimonials Form